Yosemite
We kicked off our tour of California by heading to Yosemite National Park. We were originally going to skip both Yosemite and Crater Lake due to wildfires, but since we got lucky in Crater Lake (check it out here) we were feeling invincible. Wildfires schmidlfires, we were going to check out one of our nation's most famous parks, despite recent news that the fires were taking over.
When we got near the park after a very long drive, our GPS decided to take us on a "short cut" that turned into a treacherous one hour drive in serious off road conditions. We essentially climbed a mountain in our car. This was our first real "off road" experience, but it was good preparation for things to come (we have since done a lot of it). When we reached the entrance, our car was covered in mud, but hey, that's what Jeeps are for right?!
Yosemite ended up being PACKED and we were forced to camp on the opposite side of the park from most of the sights. This ended up being fine by us because the main valley ended up being blanketed in wild fire smoke pretty much the entire time we were there. We got up early on our first full day and attempted a sunrise shoot, but the views were nonexistent as the main valley was covered in smoke. Ugh...
The good news, is that later in the afternoon the winds shifted for us and gave us a few chances to get some amazing photographs and see the park in all its glory. The main valley of Yosemite is iconic and is probably one of the best views we have encountered since traveling. El Capitan, Half Dome, and waterfalls…that view has it all. Aside from taking in the views, we ventured to see the Giant Sequoias, which were insane.
After we toured the park, we returned to our campsite and realized that since the winds had shifted to give us insane views, the wild fire smoke was now sitting directly on our campsite. It was bad. We could barely see the other campers and were forced to sleep in these glorious conditions. We had our sights set on a long early morning hike on our second full day, but after sleeping in the smoke we weren't feeling well, so bagged it. In fact, we cut our stay in Yosemite a night short due to the smoke and headed for the comforts of San Fran instead.
Despite the poor conditions, we loved this park. It was very busy and it was unfortunate the fires had an effect on us, but we got a sense for why this is such a popular one. As said, the main view of Yosemite Valley is incredible and we can only imagine what it must look like when you hike up to elevations. We will have to come back and do some proper hiking and exploring at another time.
 

San Francisco
Since the two of us had been to San Fran before, we decided to do a quick stay with some friends in the city. In fact, our friend Wes (who met us in the Amalfi Coast earlier in the summer) lent us his bedroom for the night. He lives with some of our old friends from Baltimore so it was great to see them and catch up.

Furthermore, we got to see one of Nolan's old roommates, Jake Honig, while we were in town. We haven't seen Jake since our wedding so it was great to catch up with him as well! He also gave us some awesome recommendations for tackling the California coast on the way to LA…

On our way out, we backtracked and explored Muir Woods, the Golden Gate Bridge and then started our journey down the coast.
Cali Coast & Paso Robles
One of the top items on our US bucket list was driving the Pacific Coast Highway. We had seen and read so much about the winding roads, the cliffs and the Pacific Ocean itself that we had to check it out. Furthermore, we have driven some awesome coastlines so far on our journey including the Ireland and Amalfi Coasts. We wanted to see how one of the US' would stack up.

Of course, the second we started our drive the fog rolled in and would stick with us all the way from San Fran to Monterey. Nonetheless, we stopped by the famous Mavericks Beach, had oysters in Half Moon Bay and eventually posted up for a few nights in Morro Bay. Unfortunately, we decided to skip Big Sur because the area experienced a terrible landslide and it closed down that portion of the 101.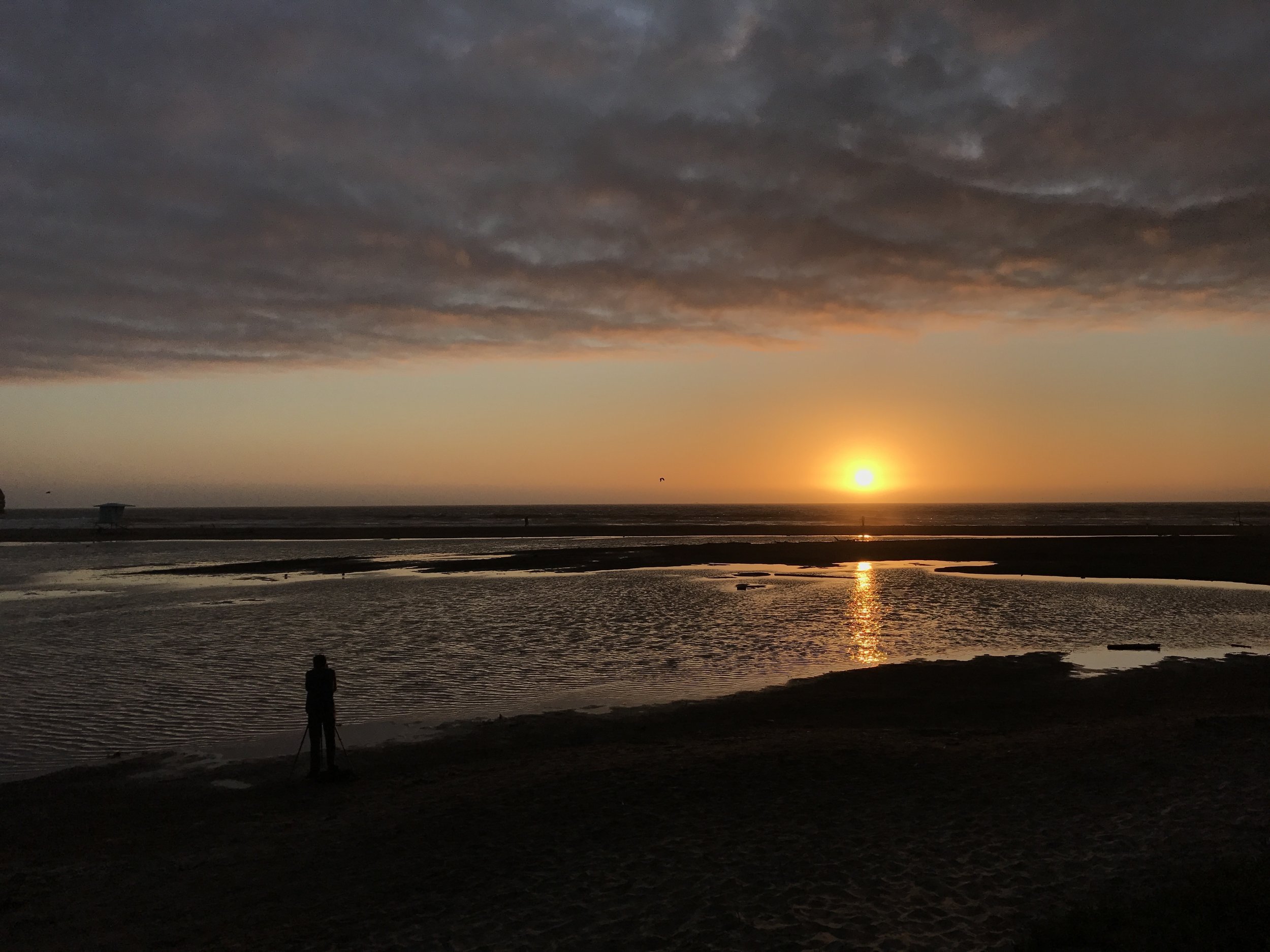 While we hung out in Morro Bay, Jake (knowing we love wine) gave us a tip about Paso Robles so naturally we decided to spend a day out there tasting wine and exploring the region. It was awesome and we had no idea it was even there! In fact, we tasted probably one of the best Chardonnays we have ever had from Daou Vineyards (yes, we sent some home).
After Morro Bay we continued further down the coast, driving through Santa Barbara and eventually into LA where we of course got in stuck in hours of traffic on the way in...

Los Angeles
LA was another city we decided to do quickly. No specific reason why, we just were antsy to head back east and get into some amazing parks that were on our agenda. So, we decided to do only one night in LA, but we packed a lot in.

We stayed in an amazing Airbnb with some awesome folks near Venice Beach (if anyone is headed to LA we can highly recommend them). On our one and only night, we met Jake's parents who live in LA for a meal right off of Rodeo Drive. It was terrific to see them and catch up and their hospitality was over the top!
The next day we got up early and used the bikes our hosts provided (yep they had bikes for us) and toured the Venice Beach area before jumping in the car and doing Hollywood prior to escaping the madness. It's funny how we are starting to notice that all this time spent outside in a tent is making the cities harder and harder to enjoy. In any event, we loved seeing LA, but were glad it was a short visit.
 
Joshua Tree
Since we spent most of the day touring LA (and being stuck in traffic) we arrived in Joshua Tree around sunset, but it was magical. The landscape and trees look like they are straight out of a Dr. Seuss book and taking it in for sunset was incredible.
Of course, due to our late arrival all the campsites were pretty much full...ruh roh. As the sun went down we decided to initiate Plan B: enjoy the stars in Joshua Tree and then bite the bullet and drive through the night to Grand Canyon. Yes, not the smartest plan, but for some reason we were jacked up and ready for the challenge.

We spent a few hours photographing the night sky in Joshua Tree (check out our California Gallery) and then hoofed it to Grand Canyon. We each took naps in the car and arrived about two hours before sunrise. Even though we were smoked, we were now in Arizona and about to enjoy some of the best days we have had since leaving home…but that story is for another post, maybe later this week?

All in all, we had a blast seeing the beautiful state of California. It is so big and so diverse. One minute you are in Yosemite seeing giant rock faces and trees and the next you are on the cliffs of the Pacific Coast watching whales and surfers. Furthermore, the people are so unique! Enjoy a coffee sitting outside at Menotti's Coffee Shop in Venice Beach and this point will be proven in seconds. We haven't spent a ton of time on the west coast, but we loved it. Maybe not quite enough to live there, but loved it nonetheless. We were excited to start heading back east after LA, but are so glad we got a week on the Cali Coast…